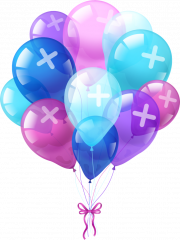 We Are Accepting New Patients!
Welcome to Kids Dentist Plus!
Your child's new dental home. Care, compassion, comfort and confidence is just a part of the atmosphere you and your child will encounter when visiting our office. This will ensure a life-long relationship of courage and trust between your child and you.
We commit to providing a warm dental experience, implanting an optimistic attitude towards dental care, teaching the significance of caring for dental health and stimulating a lifelong exceptional oral health and overall wellness.
The first visit is very significant in a child's future attitude towards dentistry. If we provide positive experiences in the beginning, and introduce dentistry to kids in accessible ways, we can minimize or even eliminate dental anxiety all together. That's exactly what we do here and when kids are excited to come back, we know we've done our job well!


We take a preventative approach to dental care here, at Kids Dentist Plus.
Preventative dentistry starts at age one or at the eruption of the first tooth as recommended by the American Academy of Pediatric Dentistry. At age three, children should begin a schedule of regular cleaning.  With periodic examinations and regular cleanings, fluoride treatments and dental sealants, our goal is to prevent the start, progress and recurrence of common dental problems.
Sometimes, despite proper hygiene and care, things happen. Restorative care comes into play when tooth decay occurs or a tooth is broken or knocked out. Our dentist will discuss the options with you to properly address the problem. This may include placement of dental sealants, which are "painted" onto the teeth to reduce the formation of cavities in the crevices of the teeth. When cavities occur, decay is removed from a tooth and replaced with fillings. However, when a tooth decayed severely, the placement of a crown is an alternative. There are times when removing a tooth is necessary and your child's dentist may extract the tooth during a regular checkup or may request another visit for this procedure.
For some patients, visiting the dentist may be challenging for a number of reasons. Thus, we offer pediatric sedation for infants, children, adolescents and those with special needs to help reduce anxiety or discomfort and increase the child's cooperation during dental procedures. Based on the need, our office has an array of sedation options that our specialty doctors may recommend, such as nitrous oxide, in-office oral sedation and hospital dentistry under general anesthesia.  
When urgent dental treatment is needed, our doctors are here and ready to help. Quick action can save a tooth, prevent infection and reduce extensive dental treatment. Be sure to keep our number handy in case your child will need emergency services!
We are accepting new patients and would be honored to provide dental services for your child!